National Workshop On Cryptology 2022
In Association With Cryptology Research Society Of India (CRSI) and IEEE Communications Society - Delhi Chapter
22-24 November 2022, C-DOT Delhi, India
Advancements In Cryptology For Enhancing Security & Privacy In Communication Networks
Centre for Development of Telematics (C-DOT) in association with Cryptology Research Society of India (CRSI) shall be hosting National Workshop on Cryptology (NWC) 2022 in its New Delhi Campus on 22nd, 23rd and 24th Nov 2022. The event shall have invited talks by eminent researchers and practitioners working in the area of Cryptology in various organizations and academic institutes across the country. Subject areas of the invited talks shall include Post-Quantum Cryptography, Light-Weight Cryptography, Homomorphic Encryption and other advanced areas in Applied Cryptology. Workshop participants' profile is expected to be a mix of students working in the area of cryptology & Data Security, cryptography products' users from various defense and security agencies and cryptology product developers from organizations and companies across the country.
The event is expected to increase collaboration amongst cryptology researchers within the National Community. It shall also help expose students and other workshop participants, to the cutting-edge frontiers of research and development in Cryptology and Data Security. The event shall help C-DOT to create more collaboration opportunities with academia as well as industry partners for carrying out National Projects in the areas of Cryptology and Data Security.
As a part of this workshop, an exhibit of posters in cryptology & allied areas is also planned. Those interested may refer to 'Invite for Posters' tab
For Workshop Registration, please refer to 'Registration' tab
For Any general queries related to NWC 2022, Emails can be sent to nwc2022cdot@gmail.com
C-DOT invites posters from cryptology groups from academic institutes and organizations across India to be exhibited during National Workshop on Cryptology 2022. The poster should be related to the current and futuristic applied cryptology research advancements possibly also highlighting the contributions of the exhibiting cryptology group. The poster will have to be brought by its authors to C-DOT Delhi Campus on or before Day 1 of the National Workshop on Cryptology 2022.
The authors shall be responsible for producing, printing, and bringing the poster to C-DOT Campus, Delhi. The poster format is A0 (841mm × 1189mm - 33.1 in × 46.8 in) Details Here
The author has to email the title and brief description of the poster to nwc2022@cdot.in with the email subject "Poster for NWC2022" by 18th of November, 2022 and confirmation will be sent to the author via email by 19th of November 2022. One of the authors need to be present to showcase the poster during the event breaks (Morning and afternoon tea breaks, lunch) in NWC 2022 from 22nd to 24th November 2022. Wall-space shall be provided near the workshop hall to paste the posters with double-sided tape.
Areas of interest include applied cryptology such as (but are not limited to) the following topics
Post-Quantum Cryptography
Advancements in Testing, metrics, validation and certification of cryptographic algorithms
Advancements in Cryptanalysis and side channel analysis
Hybrid key agreement and signatures
Strategy to achieve cryptographic agility in upcoming products
Advancements in Light-weight cryptography
Homomorphic Encryption and Confidential Computing
Advancements in Implementations of new cryptography algorithms or cryptanalysis techniques on FGPA/GPU/New hardware architectures
Applications of Machine Learning for Cryptanalysis
Any other new area in applied cryptology research
Introduction to National Workshop on Cryptology & Lamp Lighting
Welcome Address by Dr. Rajkumar Upadhyay-Executive Director (C-DOT)
Keynote Address by Dr. Bimal Roy-General Secretary (CRSI)
Inaugural Address by Chief Guest, Dr Mahesh Shukla, Member(Services), Digital Communications Commission and Ex-Officio Secretary, Govt. of India
Vote of Thanks by Ms. Shikha Srivastava, Director and Board Member, CDOT
C-DoT Campus, Mandi Gaon Road, Mehrauli, New Delhi - 110030
Landmark - Chhatarpur Metro Station ( Yellow Line )
C-DOT Campus is 1.5 km from Chhatarpur Metro Station and Autos are available from Metro Station to C-DOT.
There is no cost for attending the workshop for students, professionals from industry and government organizations and faculty members doing thesis/ research/ projects in cryptology & allied areas. However, prior registration is mandatory. Request for registration can be given below
Note for students interested in attending the workshop: A limited Number of Student Travel Grants are sponsored by CRSI and IEEE Communications Society-Delhi Chapter for PhD/ PG/ Final year UG students working in the area of cryptology and other allied areas in network security. As part of the student travel grants, round-trip AC 3 Tier fares of Indian Railways from student's place of study to New Delhi can be reimbursed subject to presenting the proof of travel and full attendance in NWC on all the 3 days. Interested students may give request for registration ASAP
Request for Student Registration
Request for Govt/Industry professionals/Faculty Registration
There are limited workshop seats which may get filled any time on First-come basis so Hurry and submit your Request for Registration ASAP!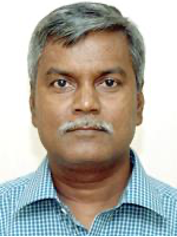 Dr. Bimal Roy
Professor, Indian Statistical Institute Kolkata Founder and General Secretary Cryptology Research Society of India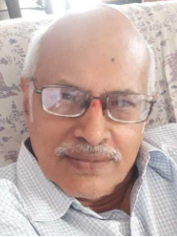 Dr. P.V. Ananda Mohan
Ex- R&D ITI Ltd Ex- ECIL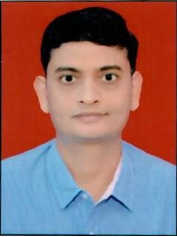 Dr. Indivar Gupta
Senior ScientistSAG, DRDO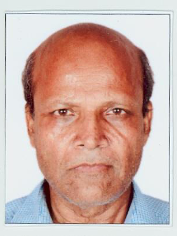 Dr. P.K. Saxena
PSA Fellow Principal Scientific Advisor Govt of India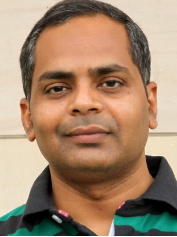 Dr. Somitra Kumar Sanadhya
Professor, School of Artificial Intelligence and Data ScienceDean for Digital TransformationIIT Jodhpur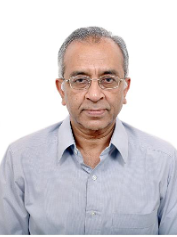 Prof. C.E.Veni Madhavan
IISc Bangalore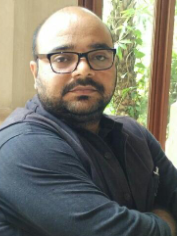 Dr. Bhupendra Singh
Scientist-FCAIRDRDO Bangalore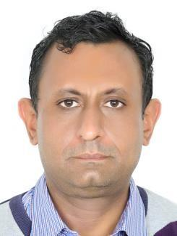 Rakesh Shukla
Scientist/Engineer "SG"Head, Security and Information Technology SectionISRO Hyderabad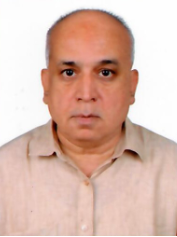 Dr. Sarma Venkataraman
DirectorCR Rao AIMSCS Institute Hyderabad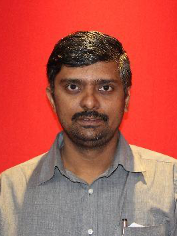 Dr. Raghavendra S Patil
Associate DirectorCDAC Bangalore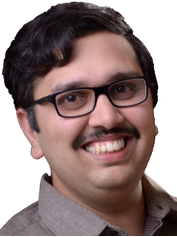 Dr. Srinivas Vivek
Assistant ProfessorIIIT Bangalore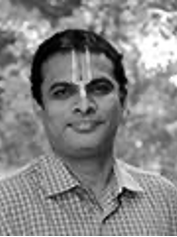 Dr. Rajan MA
Senior Scientist TCS Research Bangalore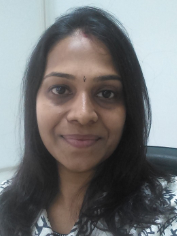 Suganya Annadurai
Senior ScientistSETS Chennai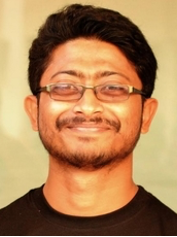 Dr. Dhiman Saha
Assistant ProfessorDepartment of Electrical Engineering and Computer ScienceIIT Bhilai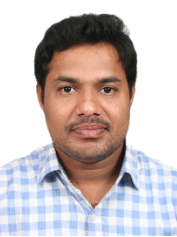 Dr. Appala Naidu
Associate ProfessorCR Rao AIMSCS Hyderabad